MEDICAL INTUITION
Medical Intuition is a form of Integrative Medicine. Integrative Medicine is an approach to healthcare that puts the client at the centre and addresses the full range of physical, emotional, mental and spiritual influences that affect an individuals overall health.
BOOK AN ASSESSMENT
At Intuitively Yours our mantra is…

Working with Intuitively Yours is complimentary to working with your family doctor and other health-care practitioners and provides a solid foundation for healing. This form of Integrative Medicine can be valuable to clients dealing with chronic pain, emotional distress, unconfirmed medical diagnosis or those recovering from serious illness. It can also be valuable to individuals who are proactive in understanding their mind/body relationship and strive to improve their overall health in advance of any physical symptoms being present.
Listen to Tammy Price, Certified Medical Intuitive
explain Medical Intuition/Integrative Medicine
BE HEALTHY
We all strive for the optimal in health and right now you are probably concerned about your own personal health or that of a loved one. I understand and am here to help.
BE INSPIRED
My assessments are meant to inspire you, inspire the change within you that is already there and encourage you to take action towards setting yourself on a path to healing.
BE FREE
It simply means that.
Be free to live to the life your desire.
It's that simple.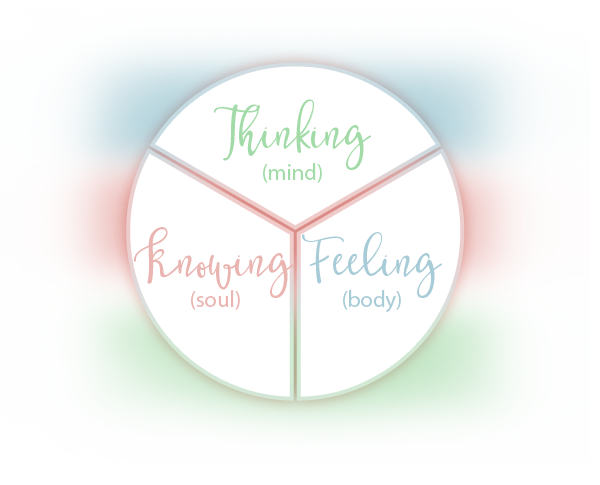 A Certified Medical Intuitive (CMI) uses a highly developed sense of intuition to hone in on areas of the body that may be experiencing energetic congestion. A CMI provides a detailed multipage report that works to uncover the relationship between your mind and body with special attention towards helping you understand what underlying emotional issues may have manifested themselves into a physical symptom. Medical Intuition imparts valuable information in determining and understanding the underlying cause of illness.
Your Medical Intuitive assessment discusses your mind/body relationship, the locations in the body where energetic congestion is located, what the possible causes may be and gives recommendations to help clear the energetic congestion and set you on the path toward healing. It is important to understand that a Medical Intuitive Assessment does not provide diagnosis of physical symptoms, as it is complementary to working with your family doctor and other health-care practitioners.
"Tammy has a true gift to help people ask themselves the hard questions to truly begin healing. With Tammy's knowledge, intuition and guidance I know that I have the power within me to be free of all ails me." – R. Griffin, Toronto, Ontario
Common Questions about Medical Intuition
How does a Medical Intuitive do his or her work?
A medical intuitive uses intuition to sense the cause of physical or emotional conditions that are present within the body.  A medical intuitive works with energy to source the origin of these conditions and makes recommendations to help improve these conditions.
How is a medical intuitive assessment of benefit to you?
By identifying energetic congestion and energetic blocks within you, emotional, spiritual and physical obstacles can be revealed. This alone can be a trigger in support of your healing. Beyond that, recommendations are provided so that you yourself can be a part of the healing process and help set the energy flow back to a more balanced state.
Diagnosis of illness is not provided.
What is needed to complete a Full Comprehensive Medical Intuitive Assessment?
Only your name and birthdate are required to complete a full comprehensive medical intuitive assessment. Everything is comprised of energy.  It exists everywhere around us. We all have had those experiences where we think of a song and then it comes on the radio.  Working with energy in people is the same. It's tapping into your energy and being able to feel and see things that are not necessarily visible to the human eye and doing so with a high level of accuracy.
Reserve Your Assessment
Here are a couple of unique ways that we can work together –  Reserve either a Full Comprehensive Medical Intuitive Assessment or Live Telephonic Assessment. Within 24 hours of receiving your payment we will reach out via email for further details.  
At Intuitively Yours we get super excited about people taking action in support of their health and by reserving now you are doing just that. We couldn't be prouder of you!
Comprehensive Medical Intuitive
Assessment – $350.00
A Medical Intuitive Assessment does not require you to be physically present. You will simply provide your name and age and the assessment will be emailed directly to your inbox within 5 business days. To complete the assessment, a 30-minute telephone or skype call will be arranged to answer any questions you may have. Please complete payment using the payment button. Once payment is complete I will contact you to confirm your details.
Live Telephonic Assessment – $110
A Live Assessment is completed with a 50-minute telephone or skype call. The assessment provides an intuitive body scan and recommendations. There is no written report included. Please complete payment using the payment button. Once payment is complete I will contact you to confirm your details.
Disclaimer Notice: The medical intuitive assessment is not intended to replace the advice of your medical professional. It is an intuitive evaluation based on the concepts of interpretation of energy in the human body and must be handled in such a manner. The intention of such a report is to aid in the process of overall understanding of human function and behaviour using intuition as an assessment tool.