Just over week ago I attended a conference geared for women, women living BIG specifically. I learned an african dance, to speak (a little) using sign language,  to dance a sexy cheer complete with hair swinging and participated in a flash mob set to a Spice Girls song that had me practicing for days ahead of time and took me way way out of my comfort zone (two 'ways' being completely intentional). This was indeed all in one day.
My intention in signin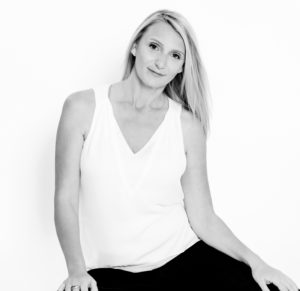 g up for the conference was to cultivate a deeper intimacy with women. For years I had worked in an environment owned and operated by men, basically for men and I had made adjustments to fit in quite nicely. Until I didn't. I've been out of that environment for some time and through some deeper inquiry of my own came to understand that my soul has been gently asking for my presence to femininity. What's been mostly absent from my life is the ability to connect consciously with other women.  So I'm sort of awkwardly finding my way, admittedly I've put my foot in my mouth more than a couple of times, gone toe to toe with my ego and been brought to tears because truthfully it feels to me (my experience with women –  almost saying that as if I am not one), is that they are these soulful, graceful, intimate, loving beings who instinctively know how to connect on a heart to heart level. And yes, we lose our way now and again (some of us for many unconscious years at a time) and that is ok.
We are all on a journey and I'm personally, at this moment, loving everyone (men and women) for where they are at (including myself). 
So that was my intention for the day,  to cultivate a deeper intimacy with women, to make some heartfelt connections and yet there I was, taking a seat toward the back of the room at a table where these amazing living BIG volunteers had taken up residence, dashing in and out to assume their commitments for the day.   There were times when I definitely felt lonely and brought presence to that and was able discern that I was actually quite comfortable with that feeling of loneliness and mostly because what I began to observe through the course of the day was how much fun I was having breaking through limits, connecting with my inner child, both in the presence of others and yet all on my own.
And it brought me back to a story that had been shared about a marriage in distress because the husband was really desiring to explore more, had a list of bucket list items that he was getting anxious about starting to cross off that list and his wife was slowing down. She,  feeling less adventurous and desiring to stay closer to home. Feelings of sadness arose within me for the both of them.
We are all sitting at this library table called life.
All of this sort of observation and inquiry has led me back to health.  The message being how we often push things like, connecting with our femininity or masculinity and our desire to explore deep down inside of us.  How energetic congestion builds within our body when we do this, ultimately leading to physical symptoms. We let fear dominate and build these ginormous limitations like those walls that you see at boot camp that look impossible for us regular folk to scale and that have us experiencing less and less of who we are. I am committing to myself that my age will never be one of those limitations or walls to scale. In my forties I am learning I can swing my hips and hair with the best of them and at the same time can arouse that gentle softness that is inner grace, ever present in the femininity,  and accessible by all sexes.  Please find it in your heart to love me, and me you, when we lose touch with that softness from time to time.
With love (and grace),
Tammy Price
~ Enjoying my blog? Visit me here, scroll down,  and sign up for direct deposit into your inbox. There is a complimentary gift awaiting each new subscriber ~
Disclaimer: The views and opinions expressed in this article are those of the author and do not necessarily reflect the opinion, position or view of The International College of Medical Intuition